Part of the Matheson Trust Sacred Audio Collection
An akathist (Greek, akathistos) is a hymn dedicated to a saint, holy event, or one of the persons of the Holy Trinity. The word akathist itself means "not sitting," after the standing stance of the faithful as they listen. The akathist par excellence is that written in the 6th century to the Theotokos or Mother of God and attributed to St. Roman the Melodist. In its use as part of the Salutations to the Theotokos service (used in the Byzantine tradition during Great Lent), it is often known by its Greek or Arabic names, Chairetismoi and Madayeh respectively. For more information, follow this link.
Akathist Hymn (Opening, in Greek)
Recording by the Greek Byzantine Choir, Athens.
Click here to download
 – 10:07 (12.7MB)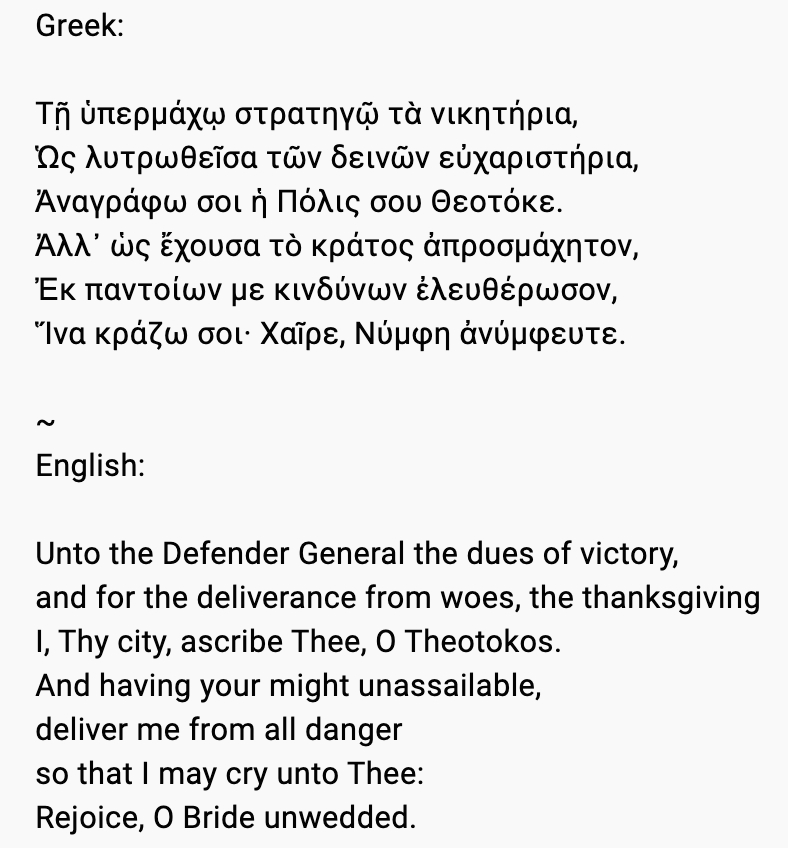 Akathist Hymn (Arabic Madayeh), Part 1
Recorded at St Paul's Antiochian Orthodox Church, Brisbane.
Click here to download
 – 5:19 (5.1MB)