We open our selection this week with an excerpt from The Sparkling Stone, by the Flemish medieval mystic John of Ruysbroeck:
The God-seeing man who has forsaken self and all things, and does not feel himself drawn away because he no longer possesses anything as his own, but stands empty of all, he can always enter, naked and unencumbered with images, into the inmost part of his spirit. There he finds revealed an Eternal Light, and in this light, he feels the eternal demand of the Divine Unity; and he feels himself to be an eternal fire of love, which craves above all else to be one with God.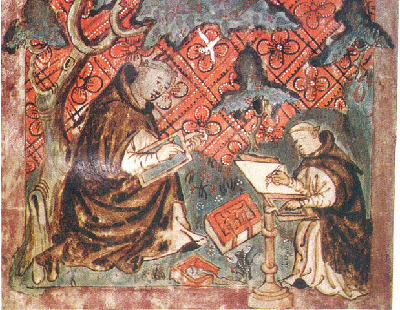 • Ruggero Vimercati-Sanseverino contributes an article on the symbolism of Islamic ritual prayer (salat) according to two major Sufi masters: Hakim al-Tirmidhi and Ahmad Ibn 'Ajiba:
…by the performance of ritual prayer man is able to fulfill the primordial covenant he took with God before creation. The obligatory character of prayer is only a consequence of the engagement which man's spirit took with God.
• And a recent lecture by Juan Acevedo on the deep affinities between Kung Fu or Chinese Martial Arts and the visual arts and crafts:
The geometry of martial arts is the same geometry of other traditional Chinese disciplines: painting, geomancy, medicine, calligraphy… they are all derived from the source of Chinese civilisation, namely the trigrams and hexagrams that constitute the core of the Classic of Changes, the I Ching
---
• There are still a few places available on the Sacred Gardens course, a practical & philosophical workshop led by Emma Clark, taking place this year from 22nd to 25th May in the City of Wells, Somerset. Please follow this link for details.