May 2010, Bloomington, USA: His Holiness the Dalai Lama, joined by a panel of Muslim and Buddhist scholars, officially launches a book, Common Ground between Islam and Buddhism, which he described in his own foreword as 'pioneering'. Written by Dr Reza Shah-Kazemi, the book is the result of collaboration between HRH Prince Ghazi bin Muhammad of Jordan and His Holiness the Dalai Lama, who agreed that it was vital for the adherents of the two global traditions to become better acquainted with each other's basic doctrines, and to build bridges of understanding and compassion between them.
Bloomington, 2010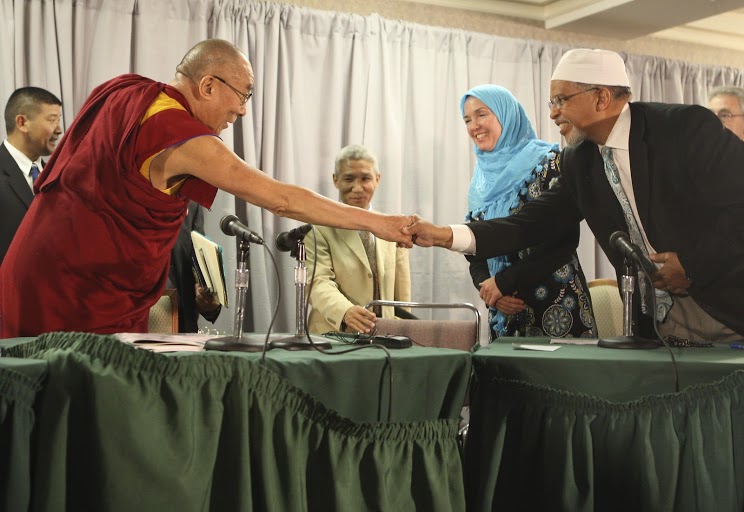 April 2014, London: Within the context of the World Interfaith Harmony Week, The Matheson Trust hosts the premiere of the documentary directed by Mustafa Gouverneur to register this initiative, followed by a question and answer session with Reverend Prof. Kemmyo Taira Sato and Dr Reza Shah-Kazemi.
This event will be a unique opportunity to ask questions on this historic initiative.
London, 2014
Friday, April 4th, 2014
7:00 to 8:30pm
Friends House, 173 Euston Road. London, NW1 2BJ
Entry: £10 (concessions £5)
In case you need help or have additional queries, please click here to email us.
Click here for the promotional leaflet.
For more information about the project, please follow this link.