We start our selection this month with an article in the lineage of Ueshiba Morihei, founder of Aikido, pointing at the intimate correspondences between the traditional Far Eastern vision of the universe and the fundamental structure of the human being, and how these correspondences are actualized in the martial arts practice.
Aikido is the way of harmony, that is to say the living form of Ichirei Shikon Sangen Hachiriki ("One Spirit, Four Souls, Three Origins, Eight Powers"), the form of the fabric of the universe, specifically the form of the High Plain of Heaven.
• A biography of Fr John Main OSB (1926-1982), one of the most influential recent promoters of a Western Christian way of invocation, in the spirit of the Early Fathers, centered on the use of the Aramaic mantra Maranatha.
"The mystery of love", he wrote, "is that we become what we delight to gaze upon, and so when we open our hearts to his light we become light."
His humour and humanity showed, as he said, that "the saint is not superhuman but fully human."
• We are glad to share "Finding the Way Out of the Labyrinth", an excerpt from the recently published The Scientist and the Saint, by Avinash Chandra, an extraordinary summa of spirituality for our times, based on experiential knowledge of Hindu esoterism and enriched by the wisdom of other traditions.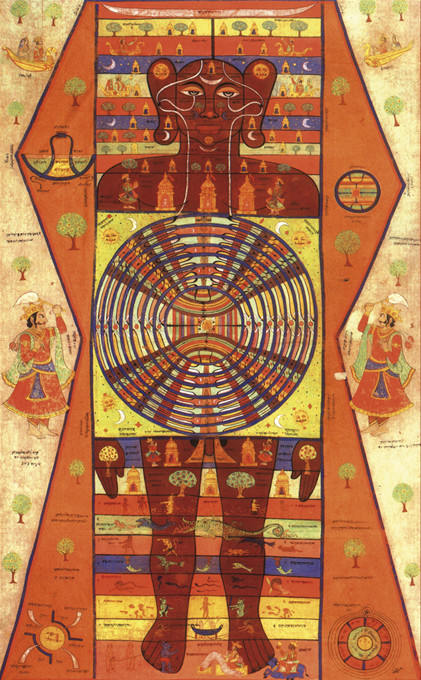 If we regard the stars as nothing but combustion chambers where huge physico-chemical reactions occur, how can we marvel at the star-filled sky, an image that has always impelled men to seek the sacred world? If we think that the inner world of man is nothing but the result of biological reactions, what interest could we have in delving into it? How will we discover the treasure hidden within the soul if we do not even believe in the existence of the treasures?
---
We would like to draw your attention to this year's Sacred Gardens weekend course, taking place in the Chalice Well Gardens, Glastonbury, on 16 and 17 June, 2018. Click here for more details and to book a place.